Ready to get your toes wet?
It was about 10 years ago that real estate agents and experts starting warning homeowners about the risks of having swimming pools in the backyard and how they can lower the value of the property. Thankfully for all of us who like to take a dip in the comforts of home, this stat no longer holds water (pun intended). We now know that while some buyers prefer to not have a pool in the backyard, there is a completely separate market of ones who do.

When buying their county home, Stew and Rebecca overlooked the weeds and neglected backyard when purchasing their home because they saw the potential of the saltwater swimming pool that was already installed. They just needed to take a really BIG step towards creating the space of their dreams. In this case, this backyard just needed a really big deck to cover over absolutely everything. With all of the different elevations and slopes around the pool, there really wasn't any useable space. Adding a massive wood deck is the easiest, and most affordable to get them enough room for lots of neighbours all summer long.
Although adding a deck was an easy solution to many of the problems in the backyard, there were a few design elements that had to be incorporated.
First was the choice of wood. I was pretty adamant that MicroPro's Sienna was used for a couple of reasons. Sienna wood has been endorsed by several registered environmental agencies to be safe for use in areas that include water and children's playgrounds. I also felt that it was important for homeowners to have a pre-stained wood so that it's easy to maintain with an application of a water repellent.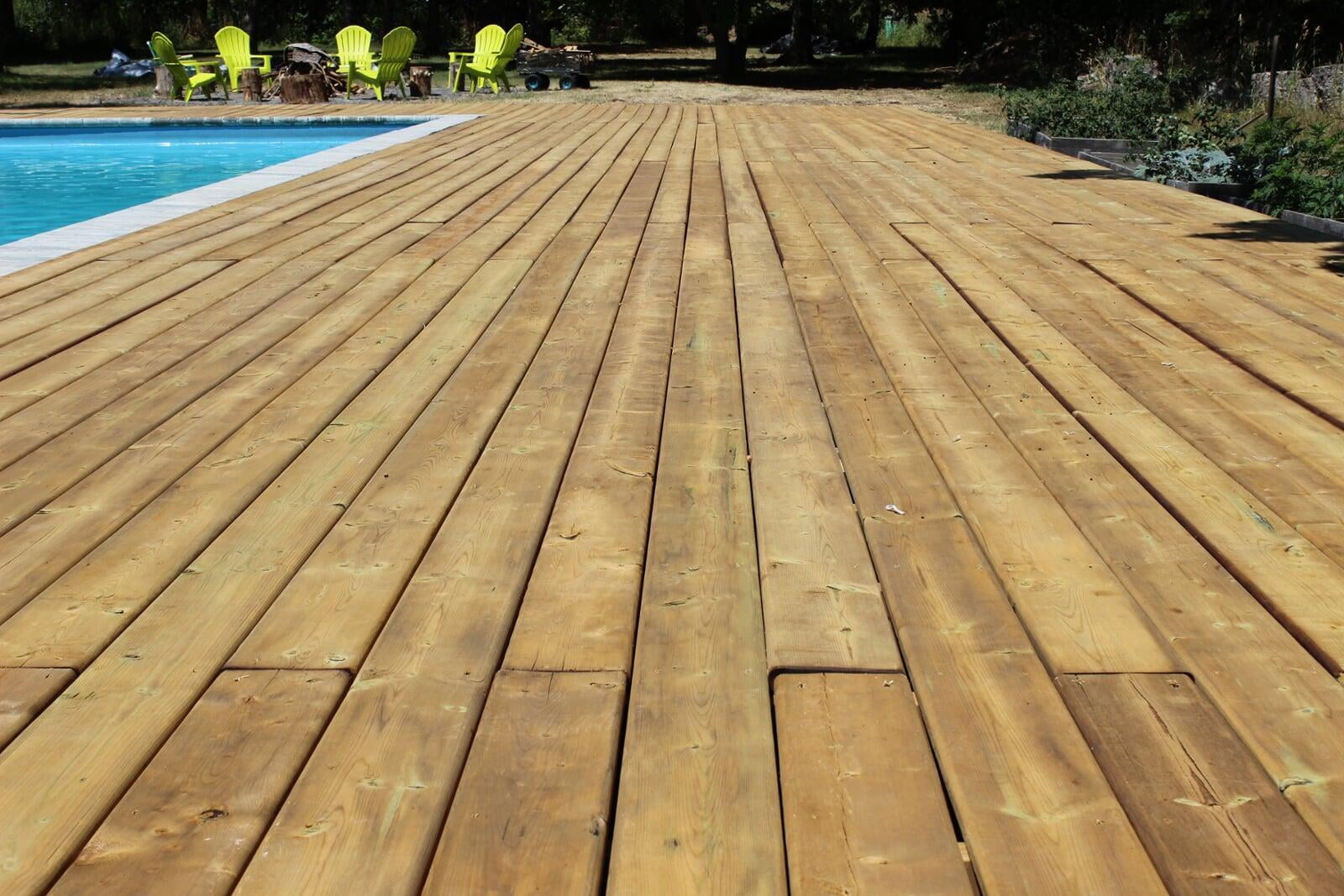 I also wanted the linear lines in the space to help make the yard feel even bigger. Too often with backyards that have pools, the pool visually dominates the area. In this situation, I wanted the deck to be prominent enough so that it wasn't dwarfed in the yard.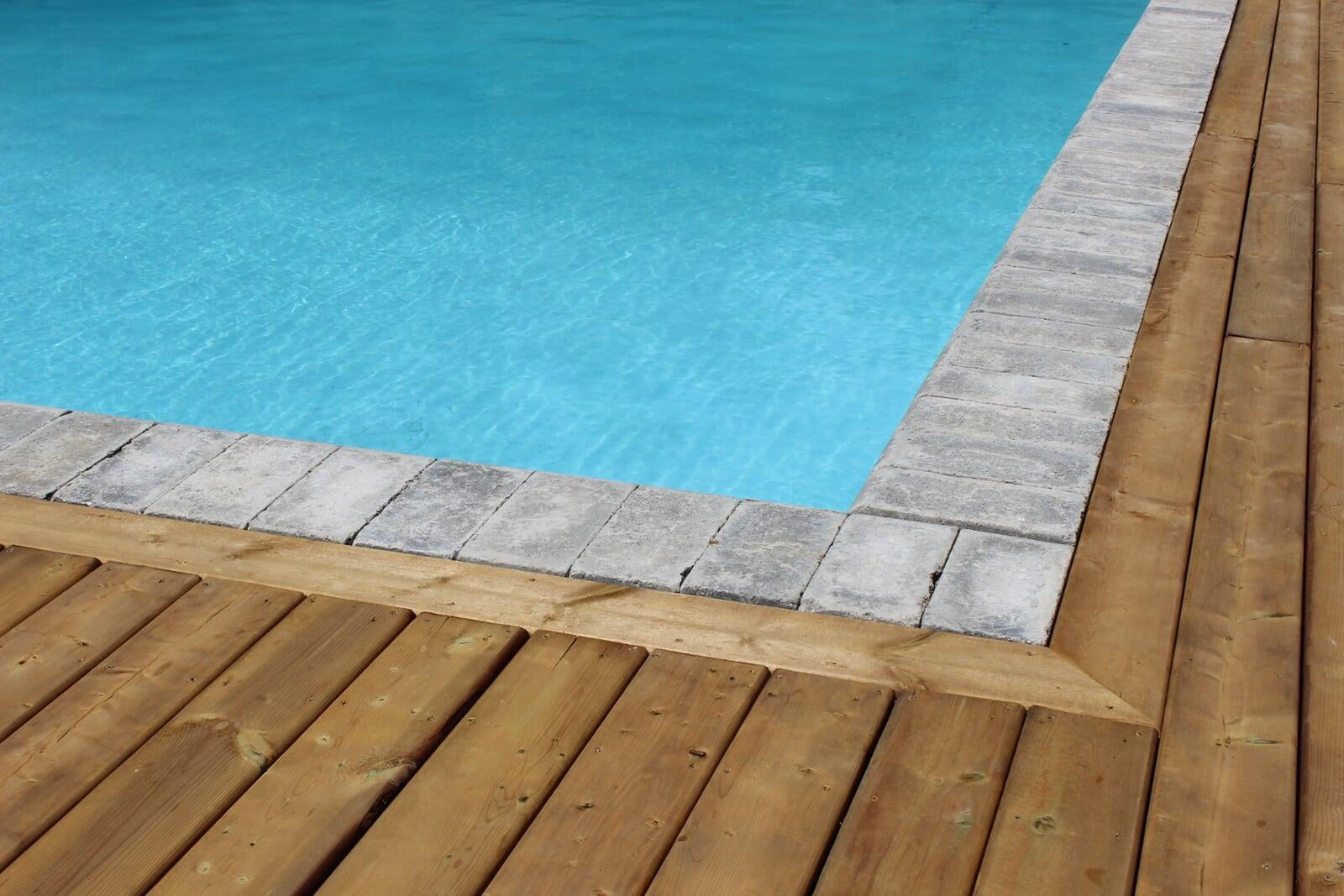 Even though we went with a wood deck, it was important to have a stone coping around the edge of the pool. This bullnose coping from Rinox is perfect for getting in and out of the pool with ease and it visually creates the perfect transition between the wood and the water.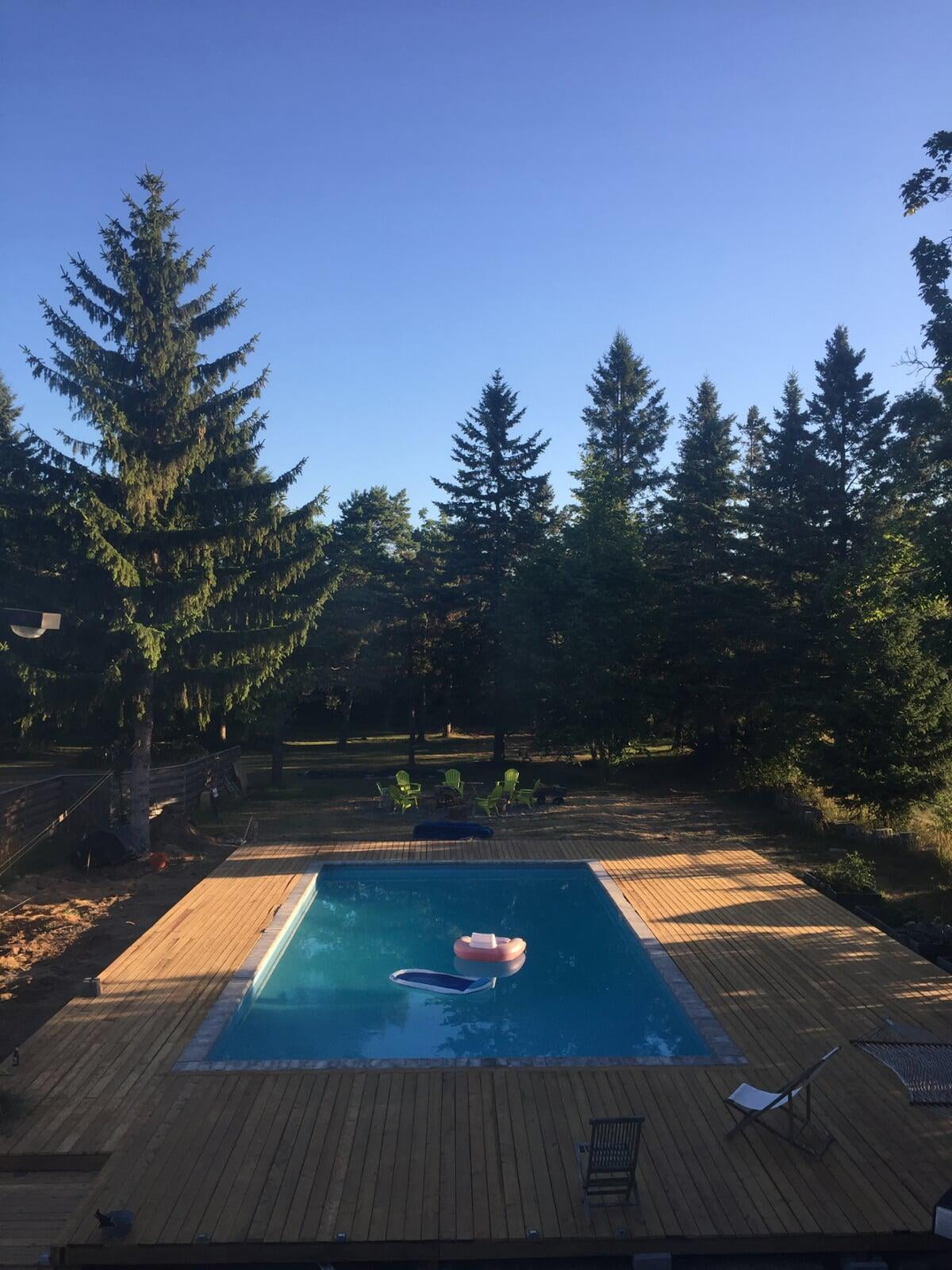 Even if you don't have a pool in your backyard, use some of these design principles to help make your space look bigger and last longer as well. Just replace the pool with gardens or even a lawn and the stone coping with the rounded bullnose is prefect as a transition between a deck and a garden bed.